Happy Birthday Dante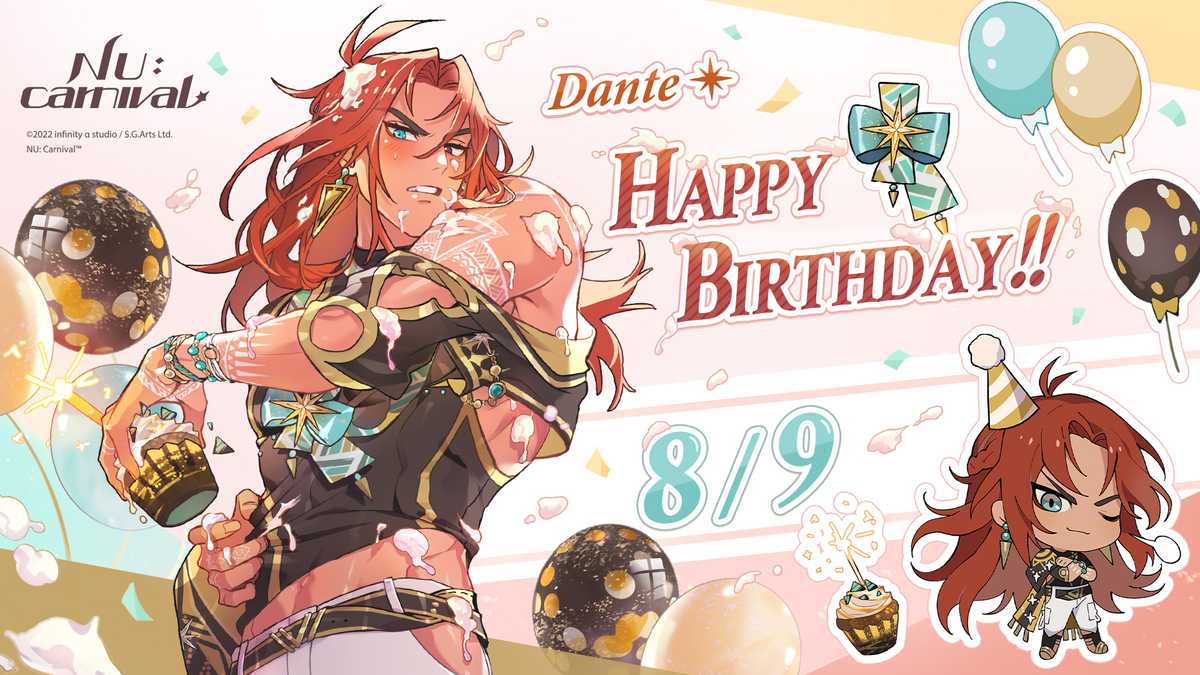 "How dare you wipe cream on me... Tch, so sticky and sickly sweet—Don't add more!"
"There's no need for a birthday celebration to be such a chaotic affair... Pardon? You prepared this especially for me?"
"Oh? So you're saying this is the only cake in the entire world?"
"... My own exclusive cake, hmph... not bad. Everyone gets a share? Not on my watch."
"Listen well. This cake was made for me, and is for me and me alone to enjoy. Come anywhere near it and suffer the consequences, understood?"
Masters, log in now and collect Master Dante's birthday gifts!