Happy Birthday Aster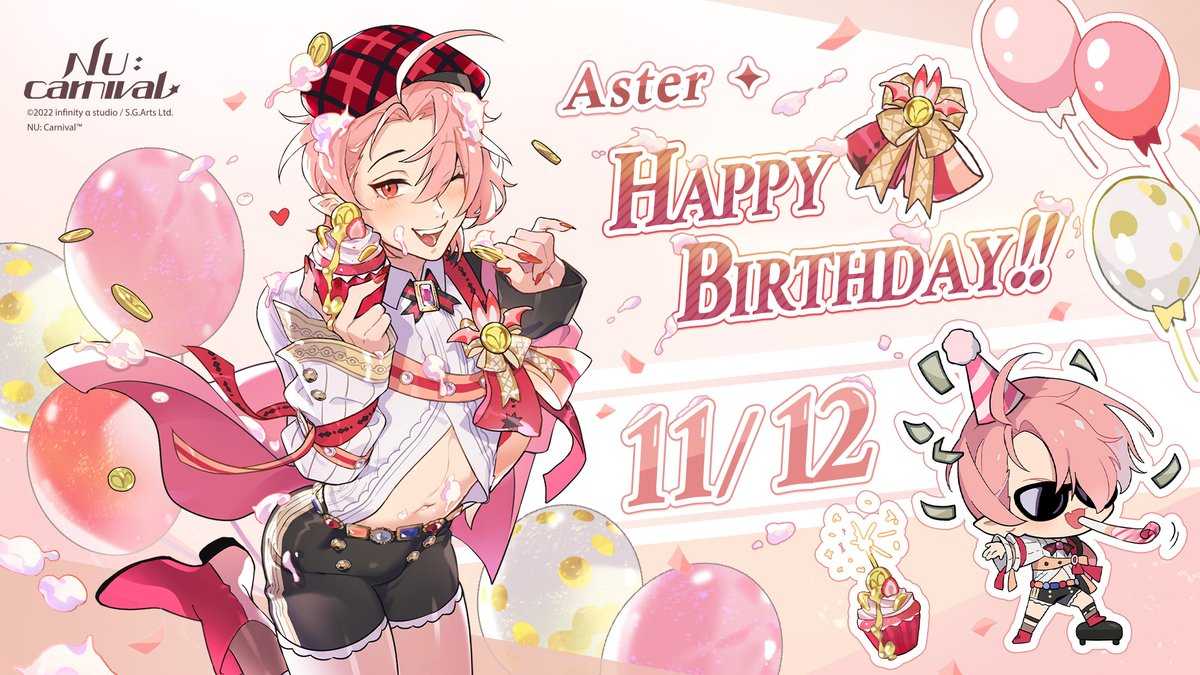 "Oh wow, a cake just for me? And look at all those gold coins! You know my tastes so well~ If only the gold were real!"
"Just kidding! Uh-oh, the coins are melting, better eat this up quick. Mmm... delicious. It'd be even better with a splash of fresh blood..."
"Hehe, for now I wanna forget all about work and focus on having a good time~ A handmade cake like this isn't cheap, after all! You might even call it one of a kind!"
"Seeing as it's cake time, I suppose you guys should call that dumbass incubus over~ He better be damn well grateful for a piece of my super special gold coin cake!"
Masters, remember to log in and collect Master Aster's birthday goodies!