Happy Birthday Quincy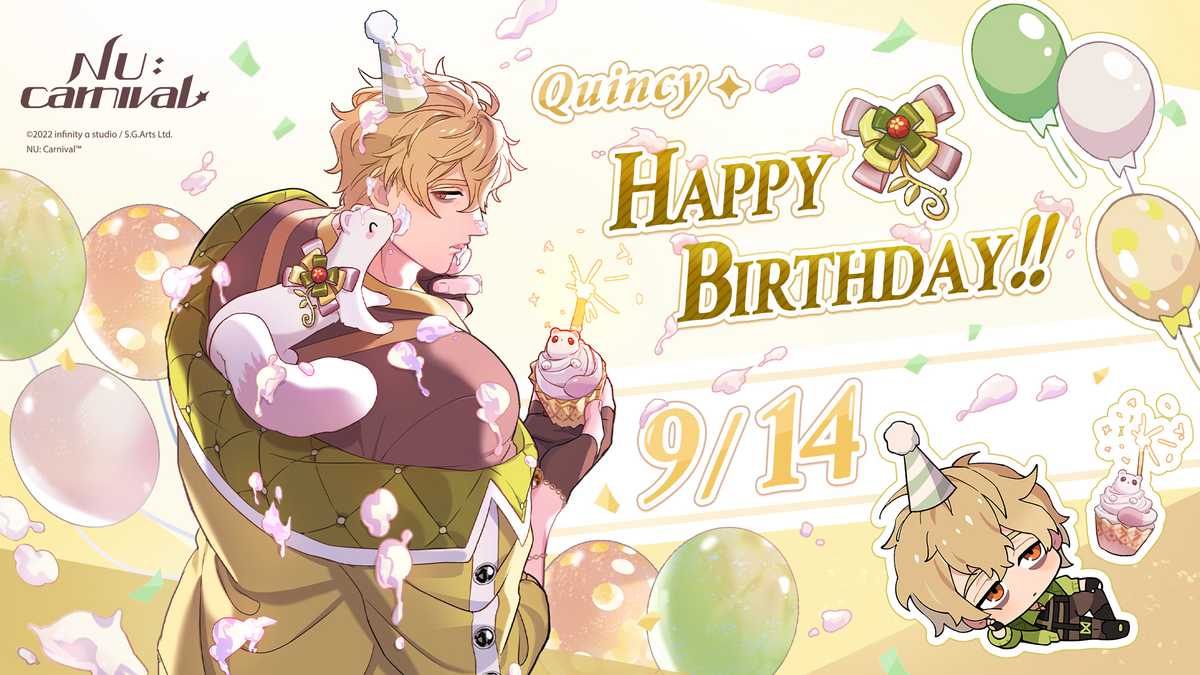 "Ah... shooo... ZZZzzz..."
"*squeak* *squeak*~ *squeak*~"
"... Ticklish... stop licking... Ngh? Is this... cake?"
"I see... These are all for me?"
"You can give him a little, but not too much. He'll get fat."
"*squeak*!!!!"
"Stop smacking my head... You can't store that there. I'll never get this cream out of my hair."
"*squeak* *squeak*!"
"He says thanks. I also... Well, I don't often get to eat such things in the forest, so it feels a little strange. But for coming all the way out here..."
"... Thank you."
Masters, log in to NU: Carnival and collect Master Quincy's special birthday gifts!